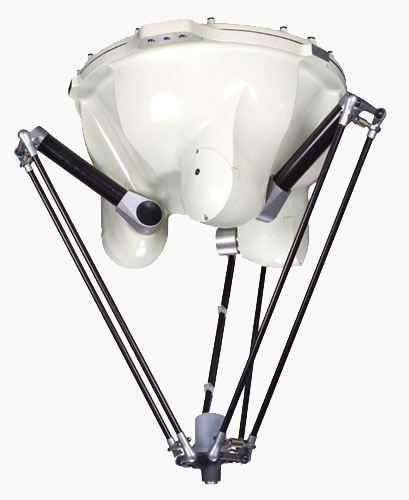 The YF03N Y-Series robot is an ultra- high speed delta robot with the quality and reliability that has become synonymous with Kawasaki. The unique design is simple to program and operate and features industry leading payload capacity, reach and speed.
High Payload Capacity: With a 3 kg payload capacity, this robot can pick & place various types of workpieces at vary high speeds.
Large Motion Range: The robot's large motion range (1,300 mm diameter and 500, Z-stroke) broadens its range of applications in food manufacturing and solar- panel production lines.
High Accuracy: High repeatability ensures accurate pick & place and high productivity. (positional repeatability:± 0.1 mm, angular repeatability: ± 0.1 degrees.
Wash-down with Acid or Alkaline Cleanser: The arm is designed for wash-down with acid or alkaline cleaner, thus assuring hygiene in food manufacturing plants.
Easy Maintenance: The shaft-less design prevents mechanical trouble, resulting in easy maintenance.