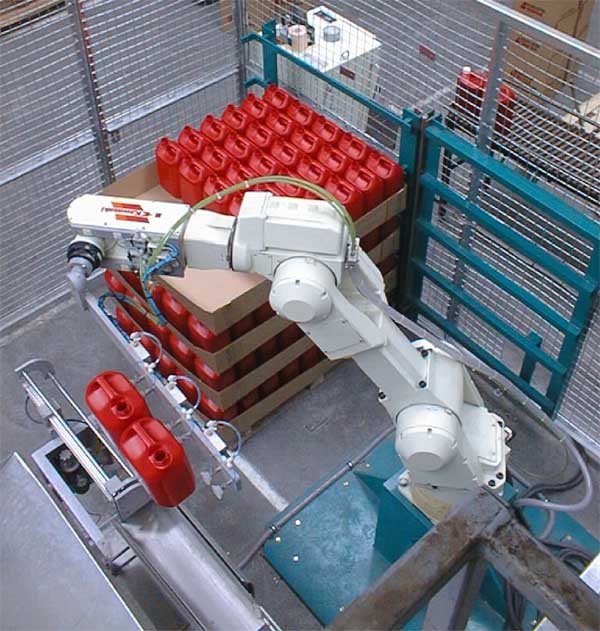 PAK Automation have recently completed the successful installation of a Kawasaki Six Axis Robot model FP 20N. The Kawasaki Robot in this cell is picking and placing empty containers from a pallet and placing them onto a conveyor that transports the bottles into a liquid filling, capping and labelling station.
Upon removing a layer of bottles the end of assembly then removes the separation tray and disposes of it through a hatch in the side of the cell. The next phase of this project involves an extension of the cell and a tool changer, upon completion of the filling cycle the capped bottle will be picked up by second tool and placed into the shipping carton and passed through a case closer.
The Kawasaki robot was chosen due to its ease of programming, its flexibility, the simple operation interface and repeatable accuracy. Line efficiencies have significantly improved since installation, so much so that the customer has now decided to invest further in Robotics & Automation.