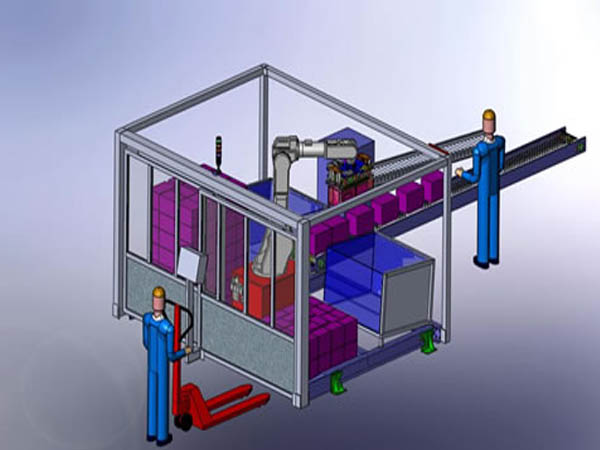 When there's a packing or palletising problem, PAK  Automation will design, build, install and commission the best possible solution on time and within budget.
PAK Automation systems are custom-built and can be tailored to meet the specific needs of the customer.
Our systems are flexible can be adapted to include the labelling and packing requirements of your operation. Safety is of utmost importance and our equipment meets the strictest requirements laid down by international law.
PAK Automations control systems are designed to meet the exact requirements of the end user and the degree of automation required for the specific application at hand.
Auger Filling Systems, Bag Sealers, Cartoning Machines, Conveyor Systems
Flow Wrapping Machines, Hot Foil, Off-Line and Thermal Printers, Linear and Multi-Head Weighers
Metal Detectors, Pick and Place Machines, Pre-Owned Range of Equipment
Robotic Systems, Turnkey Solutions, Vertical Form/Fill/Seal Machines